Here's an easy little lesson on making fabric yarn from your scraps by Mom of Simply Notable!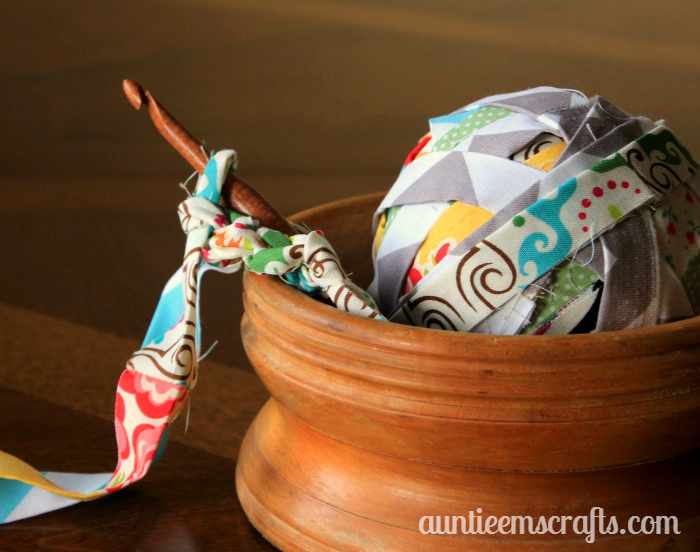 Like many craft supplies, fabric can be expensive. Not only do I love the look of scrappy type projects, I'm also frugal. In pursuit of stretching my crafting dollars as far as they will go, this is how I transform my scraps into a useful fabric yarn:
1. Cut your scraps into 1.5 inch strips. It doesn't matter how long they are, although I personally won't go to the trouble on strips that end up shorter than 4 inches. Otherwise, you're making an awful lot of seams and being rewarded with very little length. You decide, but I recommend weeding out the shorter strips for other scrap projects.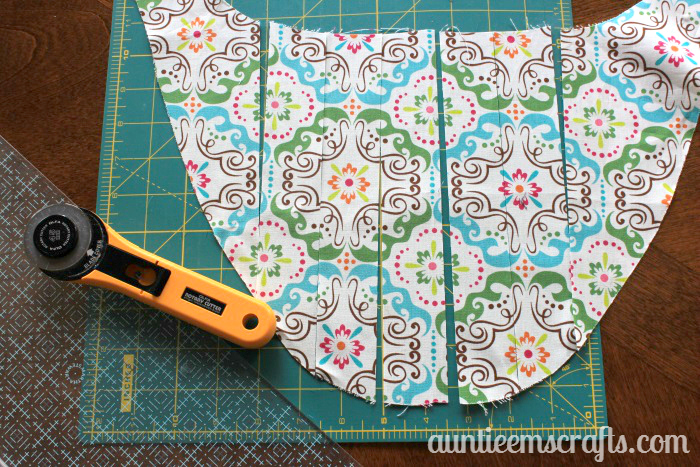 2. Iron the strips in half, lengthwise. This is a nice mindless project you can undertake while watching TV or listening to an audio book. I like to iron them right after cutting and gather them into a basket for sewing together at another time.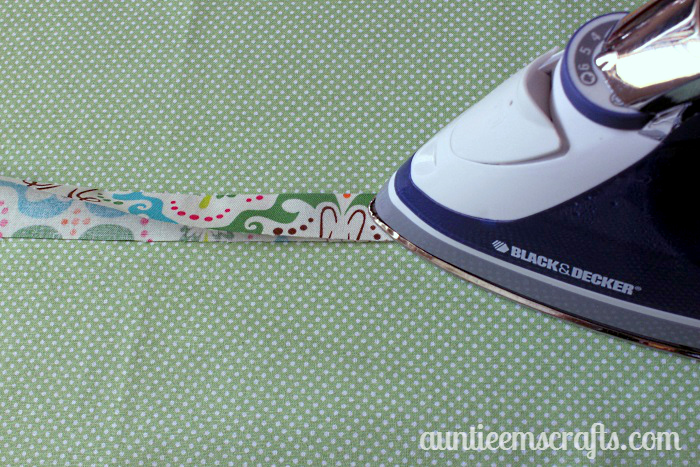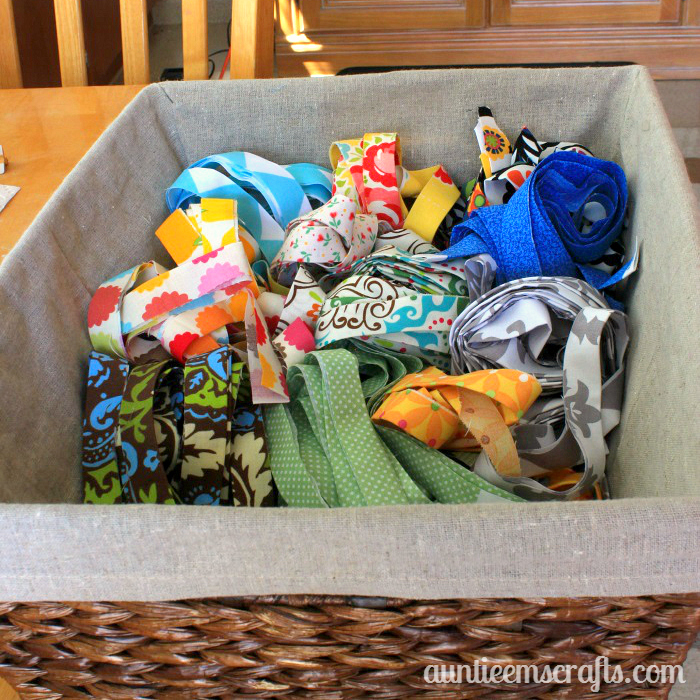 3. Sew the strips together end to end with right sides together. Finger fold each seam outward.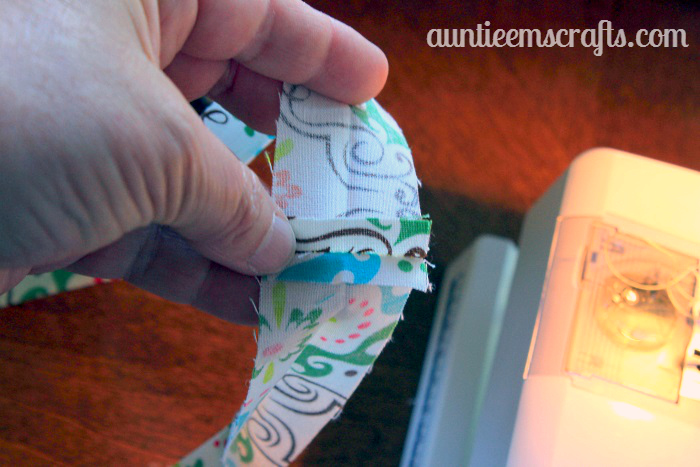 4. Roll up the strips into a ball as you go: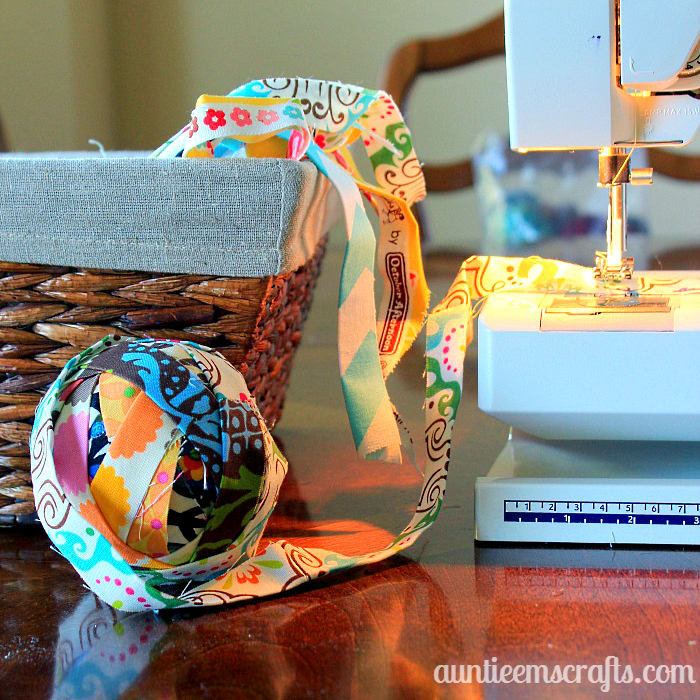 5. Now make stuff! Fabric yarn lends itself especially well to crochet. Here's a pattern for a Yarn Bowl I created for Simply Notable. I'll bet you can think of a dozen more things to make with this colorful yarn.
Happy scrappy stitching!
Julie