My sister in law made some cute ruffle ornaments three years ago and I have been eye-balling them since. This year, Better Homes and Gardens reminded me on how cute they are when they featured them in "The Prettiest Ornaments We've Ever Seen". Congrats, Carli!
I decided that I finally needed to have some ruffle ornaments for my tree.  I used Michael Miller Gem in Evergreen fabric for mine, to go with the aqua, red, and green colors on my tree. Instead of using a styrofoam ball, I glued the ruffle directly to an old ornament. This allowed me to reuse the top of the ornament also rather than needing raffia for the hanger. I estimate that this ornament took about an hour to make, which has been about the same time as my other handmade ornaments.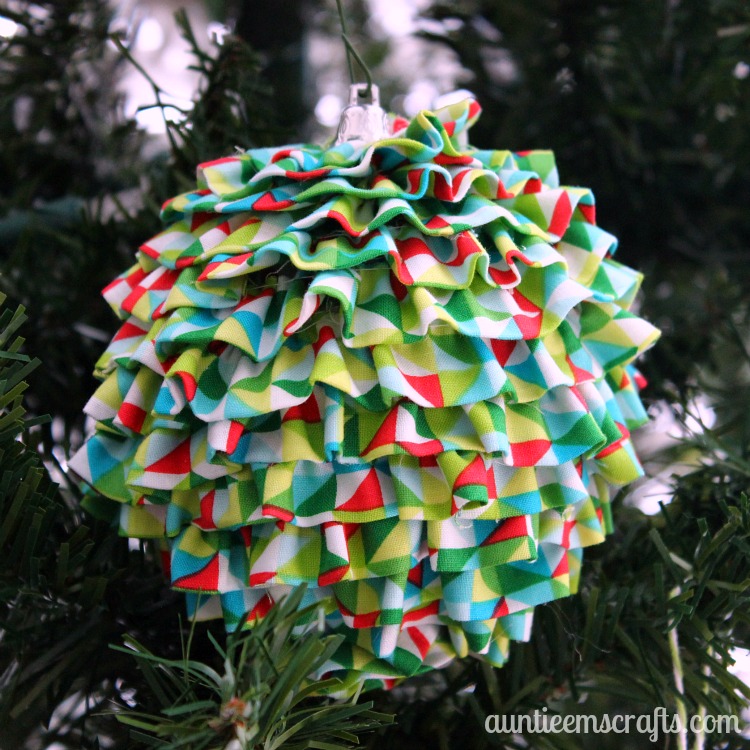 One down, two more to go!