Each Christmas for the past three I have been giving quilts to family members…
Two years ago I gifted quilts to my husband's two siblings: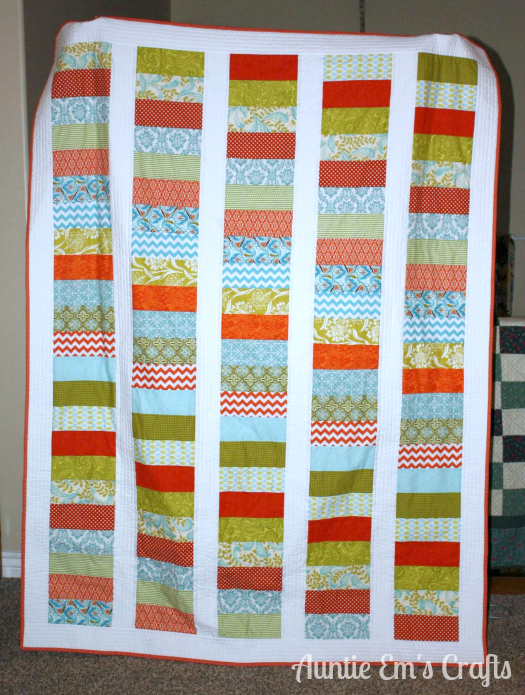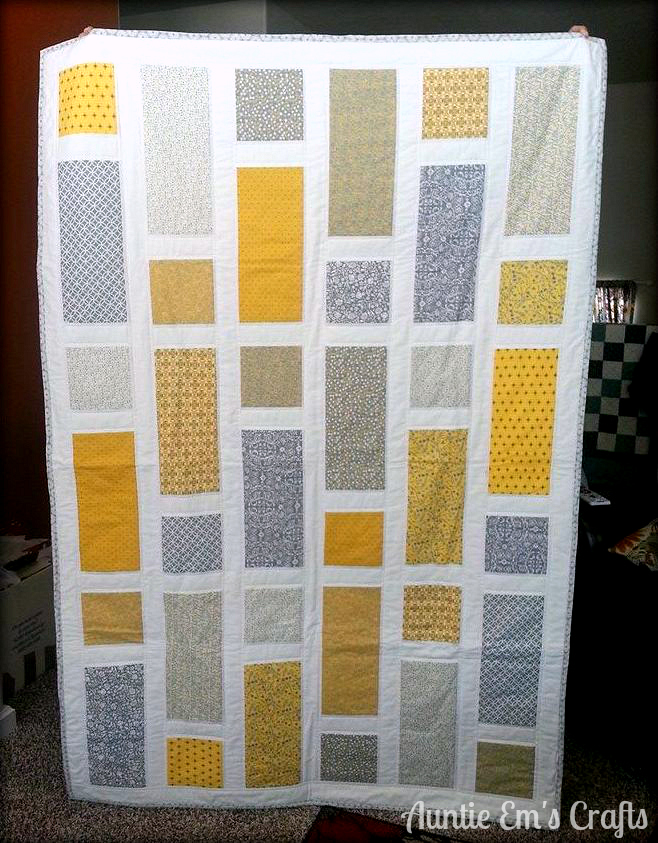 Last year I gifted a quilt to my dad: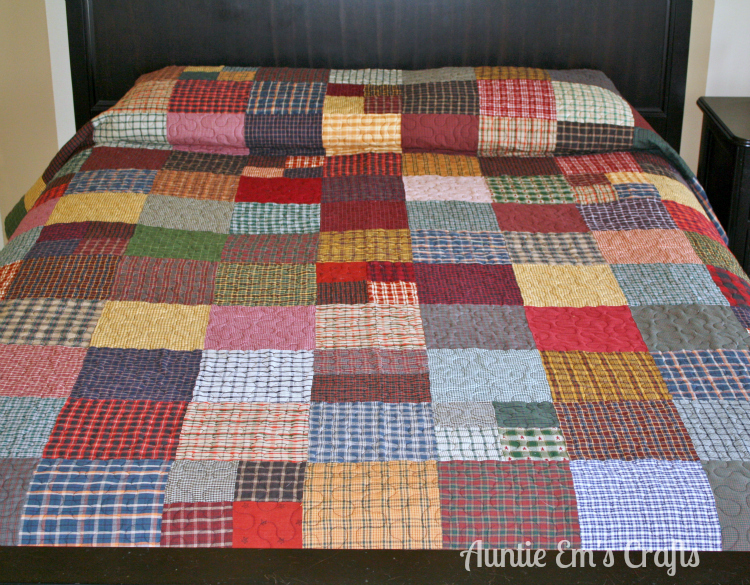 This year it is my mother in law's turn. In January I asked her to pick a pattern she liked.  She quickly told me that she wanted a heart quilt that she saw on my Pinterest boards. It was the Paper Hearts quilt by Tula Pink, featured in the Sew Red book.
Luckily I was at Jackman's, my favorite quilt store in Illinois, picking out fabric before my return back home to Utah.  I picked out 8 batiks that I thought she would like to use on the quilt. I didn't have the book yet, so I wasn't sure how much fabric to buy. I ended up getting 1/4 yards in each print, which was not enough (the pattern calls for 1/3 yards). Because of this size difference, I had to cut my rectangles and squares smaller. I cut 5.5 x 10.5″ rectangles from the batiks, 5.5 x 5.5″ white squares, and 2 x 2″ white squares.  Julie opted for the background fabrics to be all white, rather than white and gray as shown in the sample quilt. 
I began laying out her hearts on my design board to get an idea of where I wanted the colors to go.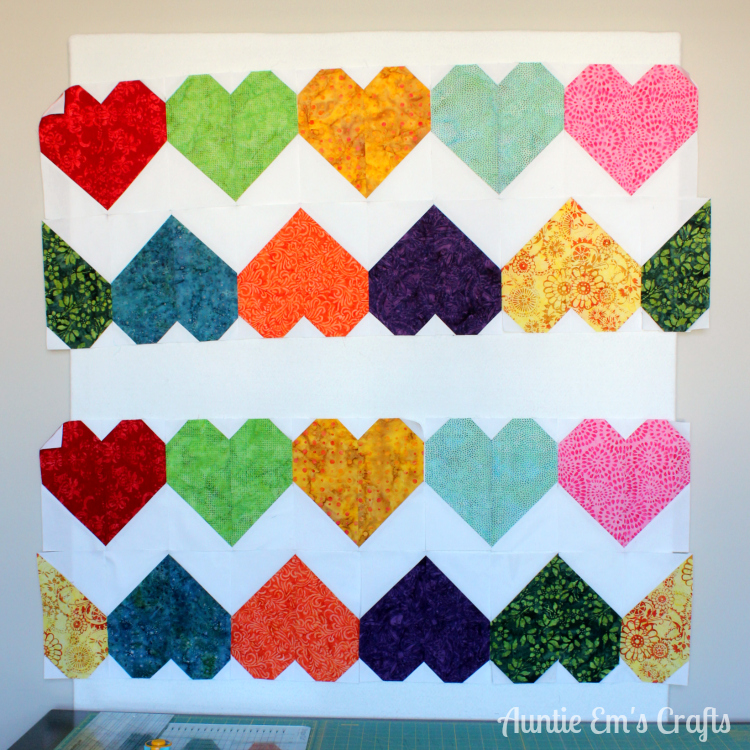 Again, because of the size difference, I had to make more adjustments. I added two more colors to the quilt to make it wider. I also added 10.5″ borders rather than 5.5″ to make it taller. The finished size of this quilt is 50 x 70″. I sent it off to Quilting Together With Mindy.