At my last craft show, I noticed that someone had a metal sign that connected to the top of their gridwall. Since I planned on setting up my booth without a table to connect my vinyl banner to, I decided that a sign that was out of the way would be really helpful for my tiny 2×6′ space at the next show. I looked around online and found that it is called a 22×7″ gridwall sign holder.
Once I bought the frame, I realized that the size is odd. Where are you supposed to get a sign that size? I looked around and couldn't find anything. I ended up making my own in picmonkey.
I started with an 8×10″ design. I rotated it to make it 10×8″. I added my background image as an overlay (had to duplicate it a few times to cover the whole canvas). This pic is not watermarked, in case you'd like to use it for a background image. 
Then, I added my shop name in my Lobster Two font and website color (2cb1a3). I went with a size 395 font and set the words to bold. Once I made one text box, I duplicated it then changed the words on three more boxes.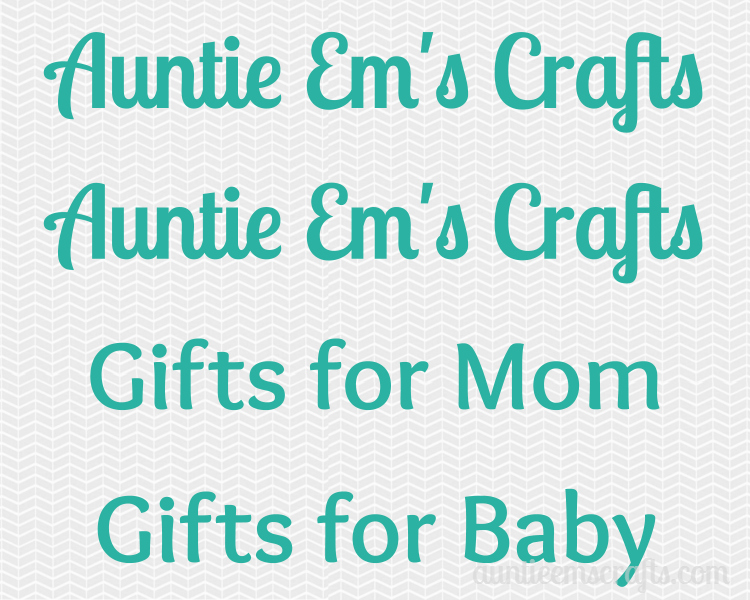 I could not find anywhere online that I could print a sign to 22″ wide so I purchased some black posterboard (which so happened to be 22″ wide). I printed my picmonkey design at Costco on a 20×16 poster. I cut each of my four signs with a rotary cutter and acrylic ruler. Each measured 4×20″. Then I cut a bit off the ends to make it 4×19″.
I used a ruler to measure out 1.5″ all the way around the picture on the posterboard. I sprayed the back of the picture with 505 spray and set it in place. I used the 505 can to roll out any air bubbles. I flipped it and ran my hands across it to make sure the pieces stuck together really well.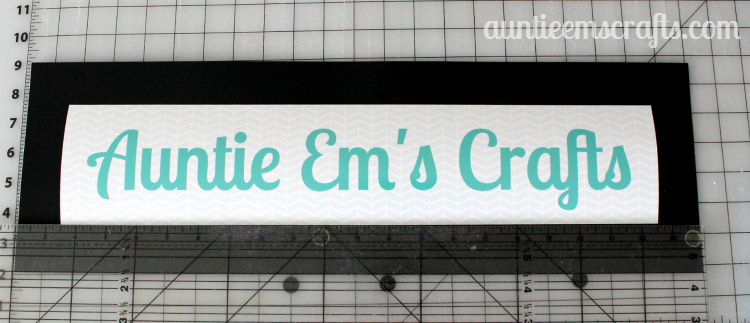 The picture was nicely centered in the metal frame.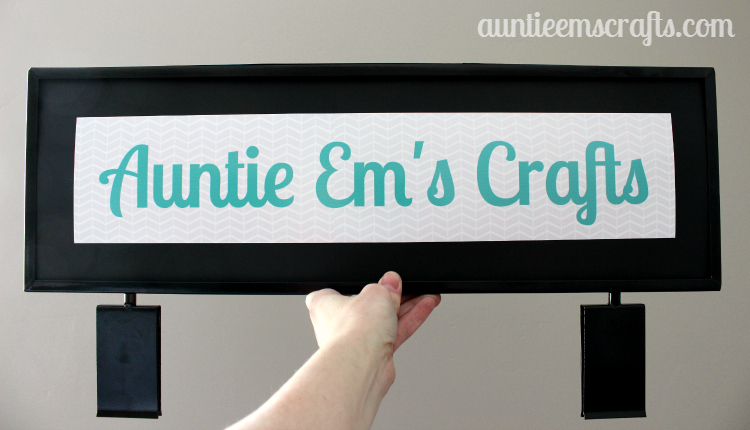 Ideally, the frame would have connected to the back gridwall piece, but I had to put a piece of gridwall on top to hold the panels together since I didn't bring mygridwall feet. Soooo the sign went in the very front on the top panel. No big deal, but I'll be sure to fix that for the next show. I will also probably spraypaint my sign holder white to match my gridwall better. They do come in white and silver at some stores, but the place I got it from only carried black.
I plan on getting a few more sign holders for the other signs I made. Hopefully I will be able to get an 8×8′ space at the next show so I can spread out my items better. I already have Christmas crafting on my mind so there may be several new categories of signs on my to-do list.